First of all, congratulations on your upcoming celebration and commitment to the person you love! Every bride-to-be (and even members of the bridal party) will have moments of anxiety, and it's perfectly normal. Hopefully, with a few of our tips and tricks listed below, we'll be able to help you focus on what you should be focused on and enjoy planning what is to be the best day of your life!
1. Remember that this is your wedding. Don't let anybody pressure you into something they think is perfect or a "must have!" You will never be able to make everybody happy, so focus on what you and your future partner want and what makes the two of you happy.
2. Set a budget and stick with it! Don't take out an extra credit card or on extra debt that isn't necessary. Going a little over budget is okay, but try to stay in range as best as possible. Ignore the voice (whether it's in your head or someone else's in your ear) saying,:"But it's your wedding!" The extra stress and debt for months, or even years, after the ceremony just isn't worth it.
3. Have a planner or calendar that is only for wedding planning and events. This will leave room for lists and extra information (addressed/phone numbers of location) and not leave you overwhelmed with having multiple appointments or deadlines.
4. Remember, this is real life and not a television special. In order for those shows to be executed properly, it might look like there's bridesmaid gown drama, but it's usually staged or edited that way. Everything gets fixed in the end because they have a budget which allows for multiple assistants to ensure everything happens as planned.
5. Don't over do it with Pinterest. It's great that you might want to hand embroider your baby pictures, with thread made from the hair of a unicorn, but if you don't have time to, then don't stress over it.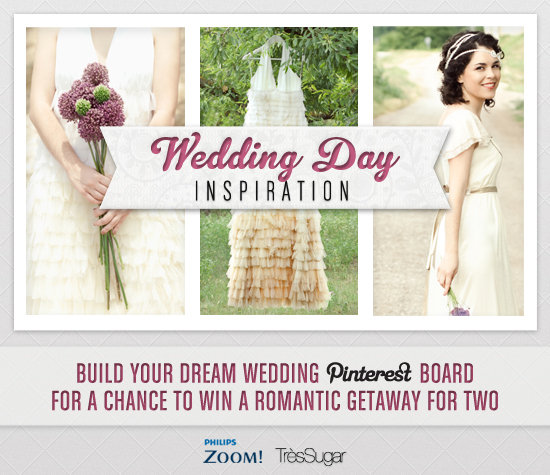 6. If traveling for a destination wedding or the honeymoon, check with the airline about TSA regulations for everything from passports, proper forms of identification, to what is allowed in a carry-on. Forward this information to anyone that might be traveling the same way for your 
wedding.
7. Try to keep it budget friendly for everyone. Some members of your party might be able to afford a bachelorette party in Vegas, but some members of your party might be working overtime to afford the dress to be a bridesmaid. They want to be there for you and will feel obligated to 
follow along with whatever you want in your plans, so try to keep it fair for everyone involved. 
8. Make sure you have cash the night before your bachelorette party and / or your wedding to tip the limo driver, bar tender, hairstylist, makeup artist, etc. to avoid an awkward last minute (that no one has) run to the bank or an ATM.
9. Make sure your shoes fit properly and you have a pair of flats on hand for extra comfort.
10. Use the services, venues, and professionals you want. If someone suggests that they "Just loved ____!!! You have to use ______!!!", but you didn't love the work they do, do not feel obligated to hire them, even if they are a friend of the family.
11. Keep a table in the room you're getting ready as the designated place for all food and drink. You might also want to impose the rule that once everyone is in their outfits, only clear liquids can be consumed – at least until after the pictures are taken or the ceremony is over.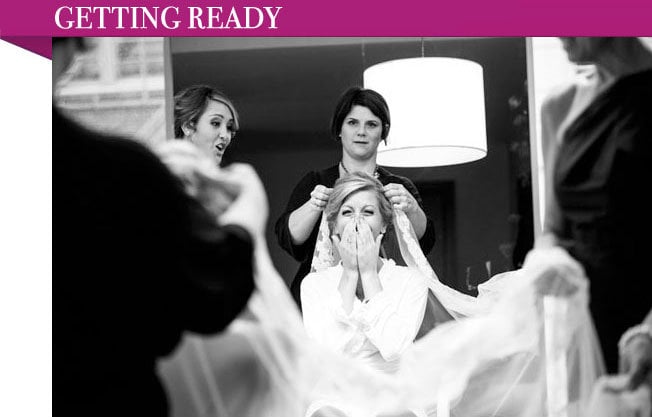 The entire experience should be fun and enjoyable for you. Yes, there will be moments when you're 
stressed or overwhelmed, but remember that what you're planning for is a celebration and is just the 
beginning of what is to be the start of an amazing new time of your life.
Leave a comment